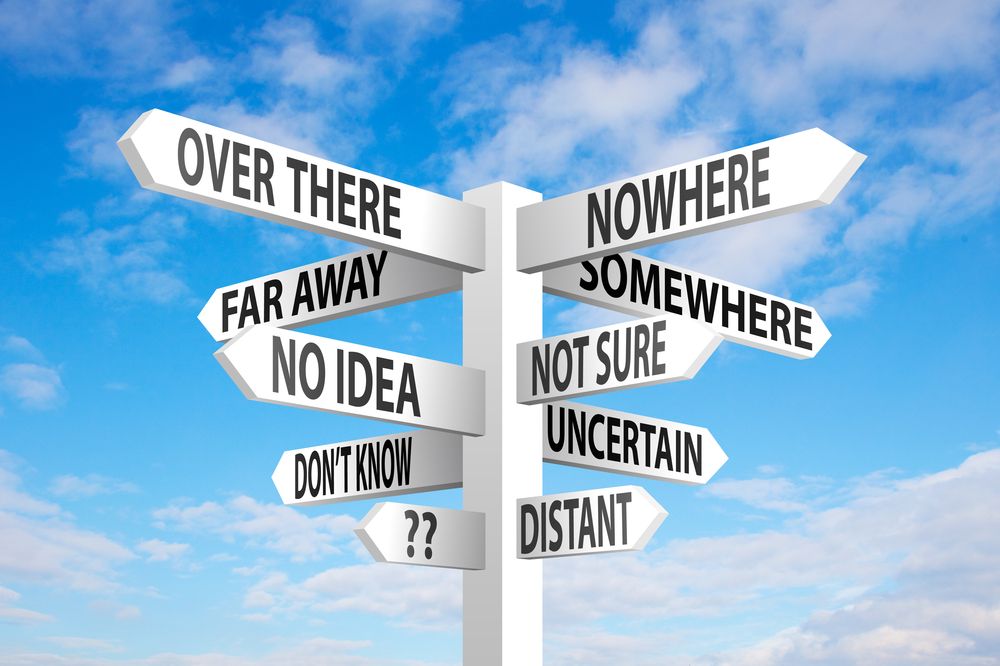 5 Wayfinding Signs to Make School Visitors Feel More Welcome
If you've ever fumbled your way to airport baggage collection, shopped at a Westfield Shopping Centre, or used a McDonald's drive-through, you've experienced the process of wayfinding:
"A series of decisions by which people moving through an environment can reach their desired destination. Those decisions are guided by architecture features and space planning elements, as well as by recognisable landmarks… supported by signage and other graphic communications."
While navigating a McDonald's drive-through is typically a rewarding experience (when they get your order right, that is!) trying to find your luggage at a poorly signed airport is the last thing you need after a long-haul flight; it's tiresome, time-consuming and frustrating.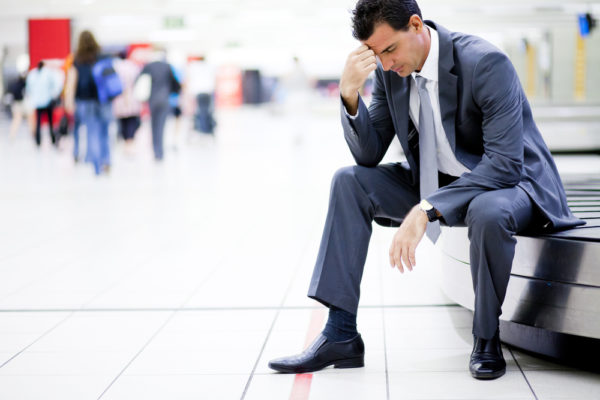 So Why is Wayfinding Important for Schools?
Schools are also at risk of upsetting visitors if they don't create intuitive wayfinding processes: people in a hurry to use the toilet, parents turning up for their child's basketball game, or the busy mum attending a parent-teacher meeting who doesn't have time to get lost.
Effective wayfinding can be achieved using strategically placed signs to lead guests through the campus with ease. Here are 5 wayfinding school signage solutions to help your visitors find their way from the front gate to their destination stress-free and on time:
1. Admin Office Sign – Know Who's on Campus
If people aren't dropping off or picking up children, they shouldn't be roaming around the school grounds unattended and unaccounted for. The first stop for any visitor that steps foot on school property is therefore the front office, so show visitors a direct route from every entrance to the sign-in register using a clearly marked map sign, including the all-important "YOU ARE HERE".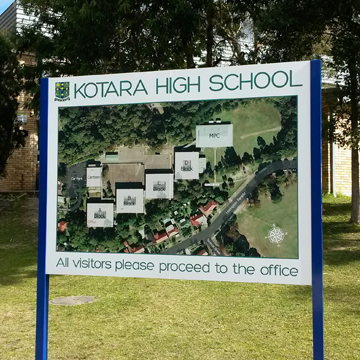 2. Toilet Signs – Are They Reallllly Obvious?
The only excuse for not proceeding directly to the main office might be an urgent pit stop to the toilet block. With the continuing debate over transgender bathroom access in Australia, the male/female icons may one day be obsolete, but there's one thing that will never change: schools need obvious toilet signage.
Arrows and icons are great for a direct route, but if your bathrooms are tucked away, consider adding written directions to your signs, such as "Behind B Block", "Inside the gymnasium on the left" or "Next to the cafeteria". The faster you can help people find the loos on arrival, the quicker they'll make it to your fundraising event!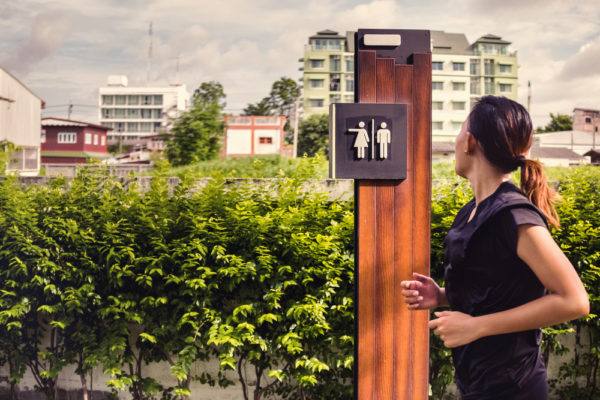 3. Sports Facility Signs – Keep Games Running on Time
While most ovals are easy to spot from the road, things like stadiums, swimming pools, tennis courts and dance halls can be tucked away inside the school grounds, making it difficult for parents and visiting students to find in a hurry. Make sure everyone arrives at the tournament on time by ensuring adequate directional signs are placed around the school to guide visitors from the gate to the game.
If you find that your school is often blu-tacking handmade signs and pieces of paper directing people to events, you've already identified a traffic flow problem – enquire about directional signs to save you time and helps guests find their way with a logical sequence of instructions.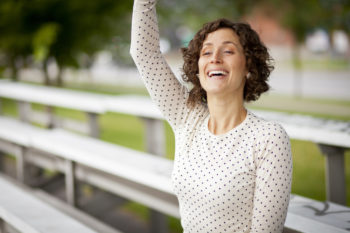 4. Carpark & Gate Signs – Set the Expectations
Within national road laws, each school has its own car park systems and rules to ensure smooth parking operations for everyone involved; whether it's reserved parking for delivery drivers to allow quick drop-offs, time-limited parking at the uniform shop to ensure nearby residents aren't taking advantage of the space, or no smoking signs to protect children from unhealthy habits, school carpark and gate signs are essential in helping visitors not only find their way, but also know what's expected of them when they enter the school grounds.

5. Water Refill Signs – Encourage Sustainability
With the release of the ABC's War on Waste, Australians are more aware than ever of the need to reduce our plastic consumption. Saying no to bottled water and opting for a reusable drink bottle is one way consumers are taking a stand against plastic.
While the canteen's bottled water sales might be down, visitors will be looking for water taps around the school to refill their reusable containers. Don't make them work for it – use cut out character signs to show visitors where they can refill and when it's safe (or unsafe) to drink the water from taps around the school grounds. Timber signs are another great option for a more rustic, homestead-style sign.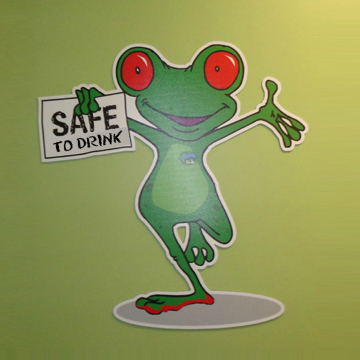 Wayfinding Signs: Ask the Experts
Taking steps to deliver a seamless wayfinding experience is important for schools to ensure visitors feel welcome and can easily navigate their way around the grounds. When you become too familiar with your own school however, it's difficult to put yourself in the shoes of a visitor to understand exactly where to place signs (and how many to use) to make guests feel welcome, without plastering every available surface in signage.
Signpac signage specialists can undertake a free signage audit on your premises and advise on optimal message placement, styles and sizes. We apply our years of experience and project knowledge to your environment to recommend what works best on your premises, without compromising the aesthetics of the school.
To enquire about booking a free signage audit service for your school grounds, call 1800 140 940 or send us a message and we'll be in touch within 48 hours.