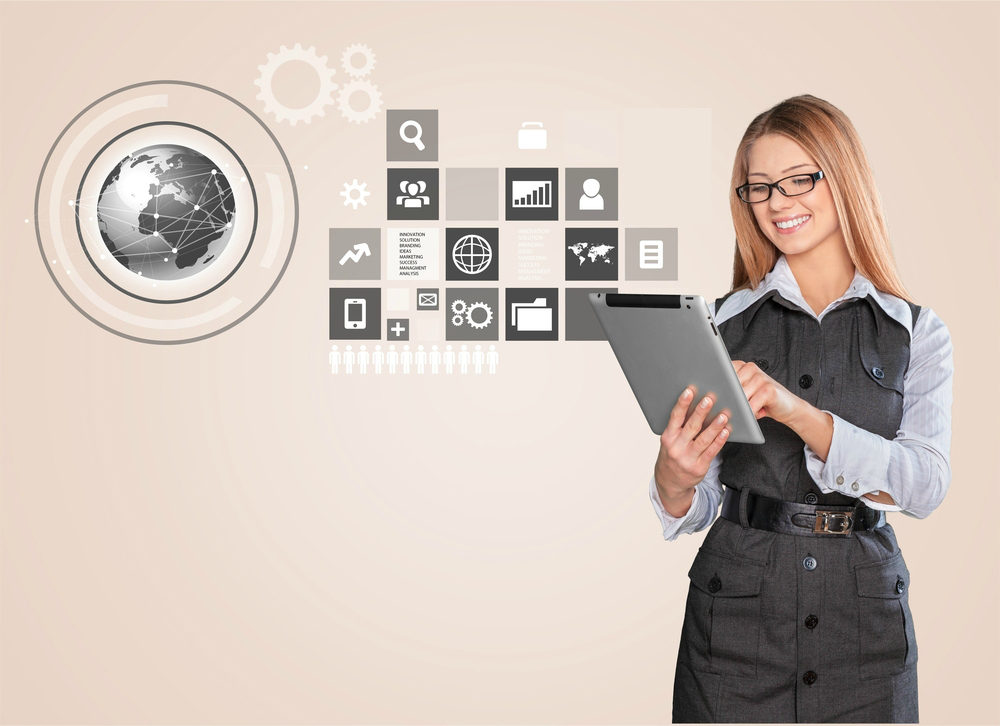 9 Digital Tools Progressive Schools Use for Parent Communication
The two most influential roles in a child's educational journey are parents and teachers. When these two parties work together and school communication is strong, they can better support a student's learning both in the classroom and at home.
While printed newsletters and permission slips may have stood the test of time, technological advances have afforded teachers from prep through to high school a myriad of digital options for keeping parents engaged, gathering permission, announcing important events and sending deadline reminders.
Here are 9 from Signpac that won't end up in the bottom of a school bag between yesterday's salami sandwich.
Social Media
Setting up a Facebook Group (not a personal Profile) and inviting parents to join the Group allows them to view their child's progress through photos, videos and written updates. Parents who might not be comfortable asking questions in person might be more open to engaging teachers in this familiar online setting. Creating a private classroom Instagram account can also be a great way to feature students' work, share excursion snaps and create short videos of up to 60 seconds.
Of course, with any social media channel there are potential hazards such as privacy concerns, and any use of social media should be inline with the school's policy. The end goal with using a social media platform for boosting parent engagement should be to increase involvement and interest in the student's learning by utilising platforms that parents already use.
If you have parents' email addresses, get a feel for which social platforms they're using with online survey tools like SurveyMonkey (free for up to 10 questions, max. 100 responses per survey) and gauge which medium would be the most suitable for your class. And remember, as Education World suggests, maintain the same personal boundaries you have with parents in a classroom setting as you do online.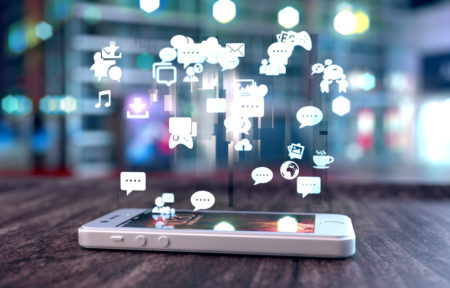 Seesaw App
With similar features to a regular social media feed, Seesaw is a student-driven digital portfolio app that empowers students to independently document their learning with built-in creative tools. It gives families an immediate and personalised window into their child's school day, and saves teachers time on organisation and traditional paper-based parent communication.
Seesaw's immediate, visual updates are designed for busy parents and give families an opportunity to provide ongoing encouragement. Teachers can quickly send announcements to all families or students, or privately message individual parents right from within the app, and built-in translation tools help cross language barriers, so every parent feels included in their child's education and classroom community.

Digital Signs (LCD Signs)
These free-standing all-in-one kiosks are simple, smart and versatile tools for communicating with the parent community, and in particular, prospective parents. Positioned in and around high-traffic areas at school open days, sports carnivals, drama performances, fetes and fundraising events means your school messages are receiving maximum exposure, with minimal effort.
Show plans for school upgrades, display student artwork, replay footage of awards nights, and show prospective parents how your school is committed to incorporating technology to ensure their child receives the best learning opportunities possible.
These high-specification tower systems come complete with a commercial grade LCD panel, offering heightened contrast and brightness. Enquire today for a free quote on an LCD Digital Signage Tower before your next school event.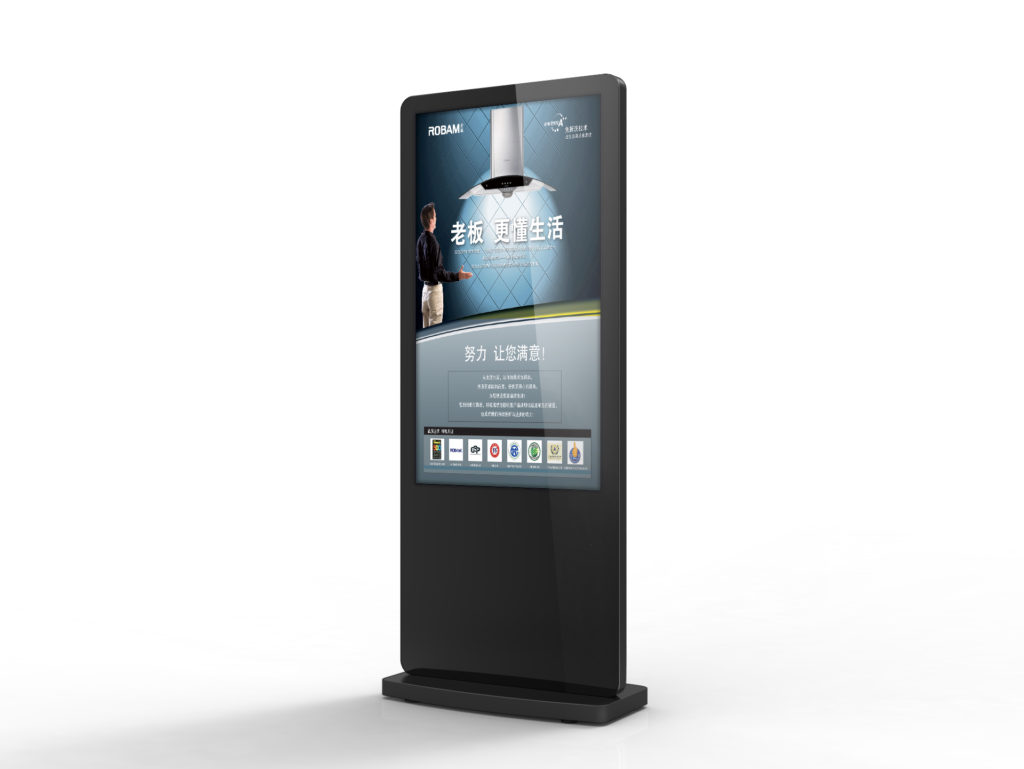 Remind App
Remind lets teachers send quick, simple messages to any device for free without needing to exchange phone numbers. Teachers can see who's read their messages and who's missing out, send home photos, PDFs, voice clips and other files types, set office hours to show parents preferred contact times, schedule reminders in advance (assignment due dates or payment deadlines) and facilitate discussions and team collaboration.
Remind is helping to bridge the gap between school and home for mums and dads who struggle with school pick up conversations; parents using the app find they are better able to initiate conversation knowing the details of what their child has learned that day.
With 70% of U.S. public schools using the app, its industry adoption rates overseas are testament to its design, usability and functionality.
Digital Signs
Digital signs allows teachers and principals to communicate with parents quickly by broadcasting up-to-the-minute messages and images without even leaving the office. Digital signs for schools replace the most popular and prominent traditional frame signs and are being increasingly used throughout Australian school campuses.
Whether you're promoting a fundraising event, introducing a new staff member or announcing parent teacher meetings, digital signage is ideal for mass-communicating school messages. Keep current parents in the loop with real-time information and help prospective parents with wayfinding instructions to make them feel welcome.
Signpac's all weather, high-visibility digital LED sign technology has full colour photo and video capability or text in a rainbow of colour choices, all controlled by easy to use software over a Wi-Fi connection or direct data connection. Signpac digital signs come with a 2-year warranty and offer a surprisingly affordable way to modernise schools with technology that appeals to parents of current and future school enrolments.

Websites & Blogs for School Communication
Blogging platforms like Blogger and WordPress offer free websites for teachers to feature student work and keep parents engaged throughout the year. Follow this step-by-step instructions for creating your own WordPress blog or checkout the video below.
Websites and blogs can be particularly useful in the case of school counsellors. As education counsellor Sharon Powers explains, school counsellors are in a position to provide information that applies to all families, whether it's deadlines, academic information, mental health resources, book recommendations, crisis hotlines and news articles. These websites offer support to both students and parents such as info on how students can access the school counsellor in a private, easy to find online setting.
A blog can also include an opt-in form for parents to request notification alerts, such as university application deadlines, or to let parents know when students are participating in classes of more complex nature, such as sex education/sexual harassment, suicide prevention or mental health.

Konnective App
As Konnective points out, kids aren't a very reliable communication method, but this app lets schools communicate direct to their parent community simply and quickly. Built around the concept of secure communication, Konnective's security model gives schools the tools to set it up in the way that suits their school.
Schools can include links, attach documents, add images or send polls and surveys, and each time a message is sent, parents receive a push notification alerting them to the new info.
A fully customisable form builder lets you capture any data you need from parents, so teachers can create a permission form, ask for RSVPs or send volunteer requests all from within the app, no paper required. Responses are then stored centrally in the Konnective Admin Site ready for teachers to view or export to .csv (Excel spreadsheet).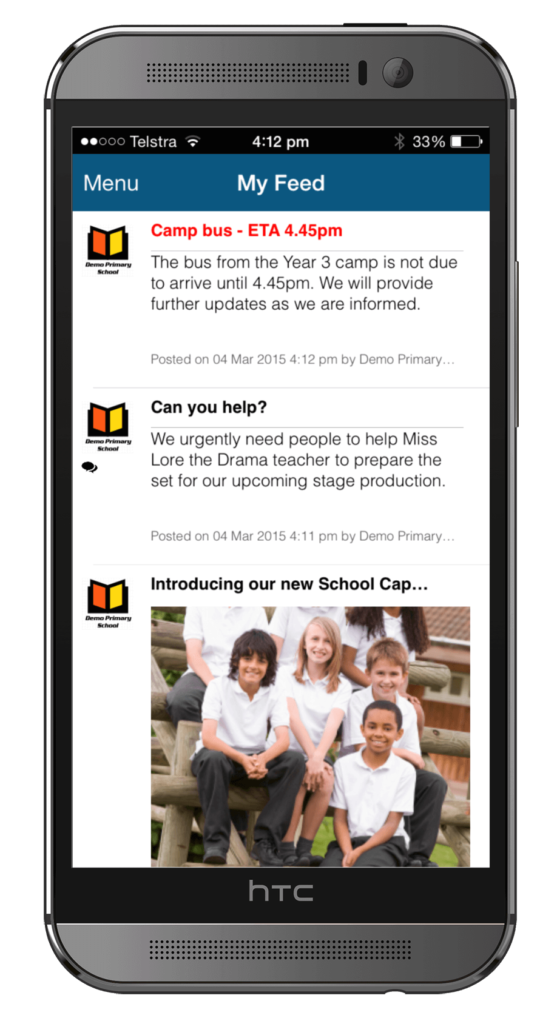 Targeted groupings (or "Feeds") also ensure that grade 6 parents aren't receiving updates on what grade 1 did in class today, and teachers can message an entire Feed or grade, or direct message a handful or people or individual parents.
The free parents app is available on iPhone, Android, web and email, so parents have full flexibility over how they receive teachers' messages. The feed can be also be posted to the school's website (like St Kilda Primary School have done below) for prospective parents to view all the exciting school news, upcoming events and opportunities that may be relevant to their child.
Start a free trial and explore Konnective's options for creating a more involved parent group at your school.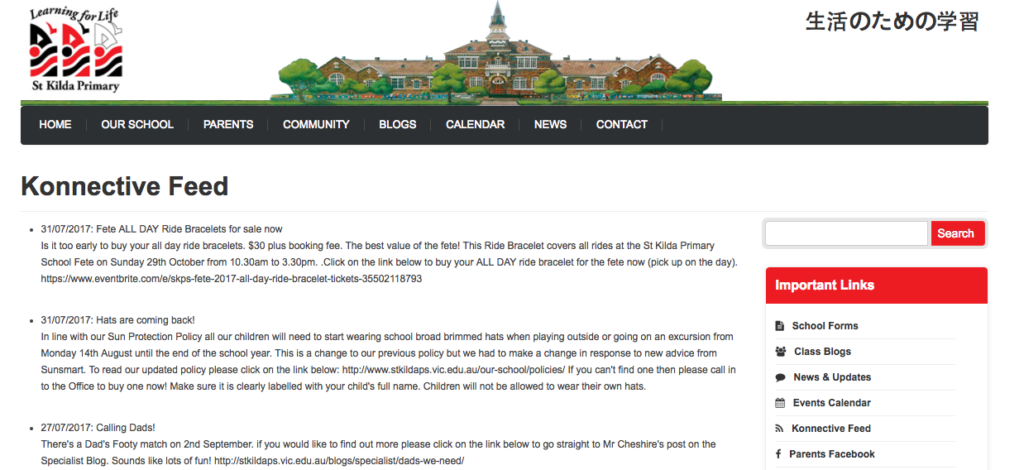 Wall-Mounted LCD Digital Signs Supporting Video
Perfect for the admin office, foyers and waiting rooms, wall-mounted digital signage plays to a captive audience of parents when they're most receptive to school messages – on school grounds. Complete with remote control, these no-fuss, easy to mount screens are perfect for highlighting what makes your school unique in a full-colour, high-definition, moving story guaranteed to set your school apart in the eyes of prospective parents, and reinforce for current parents why they chose your school over others.
Enquire today for a free quote on an Wall-Mounted LCD Digital Video Sign for your school office.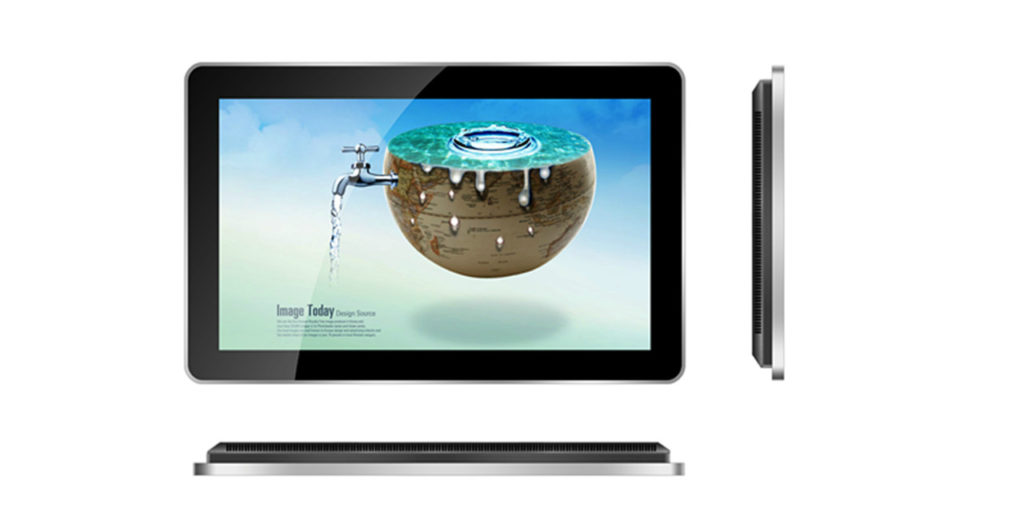 ClassDojo
ClassDojo connects teachers with students and parents to build interactive classroom communities. It allows students to showcase and share their learning by adding photos and videos to their own student-led portfolios for parents to view at home.
Teachers can also instantly share photos, videos and announcements on Class Story, or privately message any parent without sharing contact details.
Visit the Resources section of the website for downloadable PDFs on setting up parent accounts and FAQs for school leaders around their industry-leading Privacy Centre.
An integrated approach
As Co-founder of parent-controlled content filtering service Mobicip explains, technology allows parent-teacher interactions to be practical, positive and personal. To achieve the most practical solution, one single platform may not be enough and a combination of traditional methods such as newsletters and emails, along with contemporary digital signage and cloud-based apps may provide a more holistic approach to complement (rather than replace) face-to-face parent-teacher communications.
Not all parents will be enthusiastic about adopting new technologies (or even own a smartphone to download apps), so finding the right combination of communication tools for your school requires balancing the time and resources it takes to maintain multiple channels, against engaging the greatest number of parents possible to ensure maximum involvement in their child's schooling.
Don't get left behind
If you want your school to be recognised as a modern, progressive and technology-embracing institution, have a chat to one of our Signpac Signage Specialists about a free digital signage audit for your school.
Signpac applies years of experience and project knowledge to your environment to advise on optimal message placement, styles and sizes for improved school communication.
To enquire about booking a free signage audit for your school grounds, call 1800 140 940 or send us a message and we'll be in touch within 48 hours.