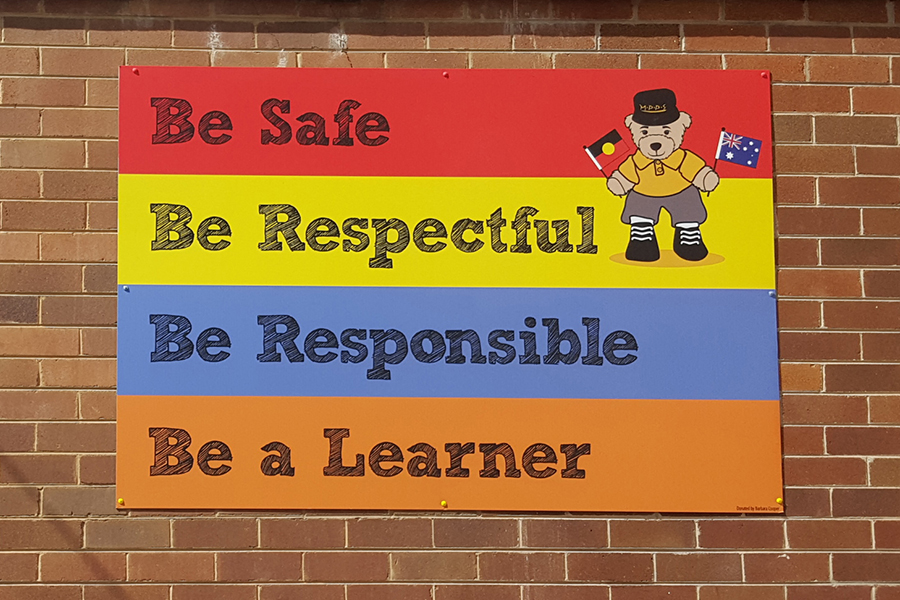 Signage to Support Behaviour Management
High-quality, professionally produced signage plays a key supporting role in school-wide positive behaviour support programs SWPBS.
School Signs are specialists in SWPBS signage including experts in producing digital and traditional wayfinding signage for schools. We have worked with thousands of schools in NSW and Queensland to deliver signage packages that support school behaviour management programs.
There are a number of ways signage can help.
Demonstrate School Leader Support
The practice guidelines* for implementing SWPBS programs say that success depends on school leaders publicly endorsing and supporting SWPBS. Investing in a school-wide roll-out of signage that communicates values and reinforces behavioural expectations sends a very strong signal that the school leadership is truly committed to implementing SWPBS. Signage is a visible, tangible demonstration of intent and putting words into action.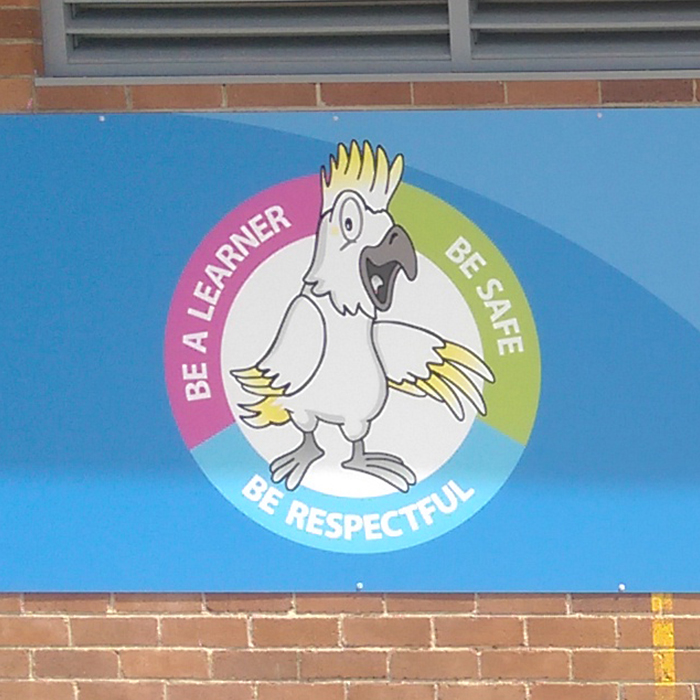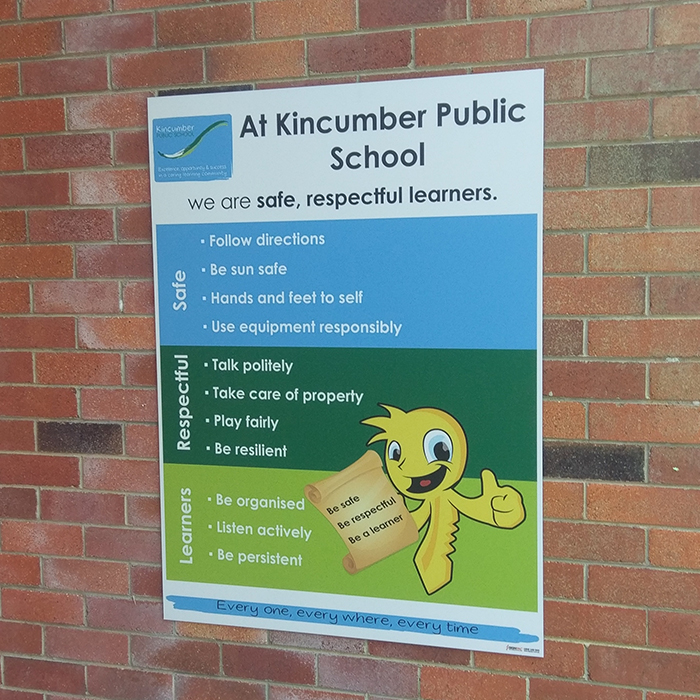 Provide opportunities for collaboration
Developing core values wording with colour matching, expectation matrix and mascots for the SWPBS signage program provides many opportunities for staff and students to collaborate and achieve a sense of ownership and shared purpose. The practice guidelines emphasise the importance of a common language to discuss behaviour. A signage project provides a catalyst for choosing language that students understand and which is in tune with the values and culture of the school. Once in place, the signage provides constant reminders, reinforcement and helps embed the SWPBS language within the school.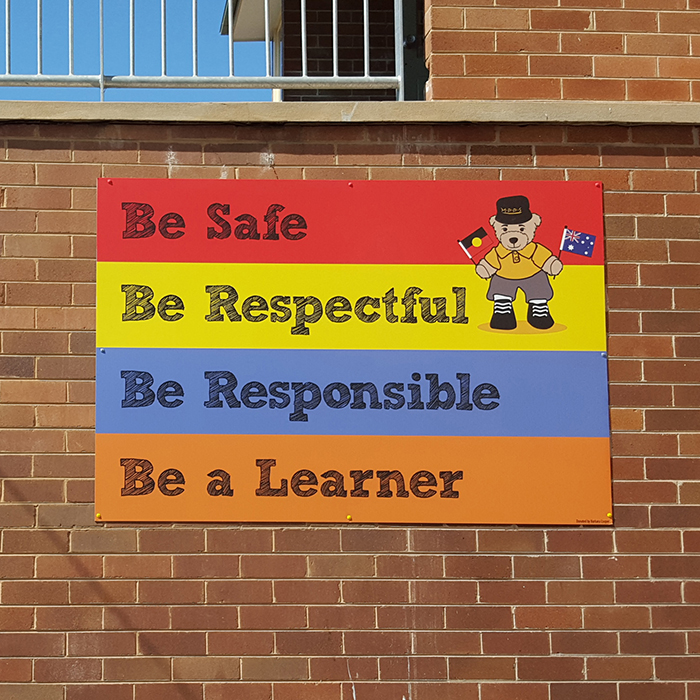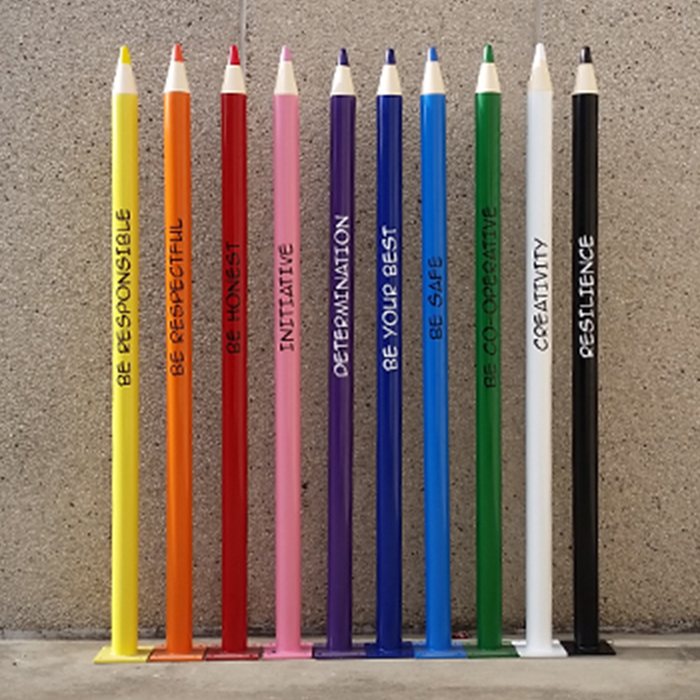 Leave a Lasting impact
While it is possible for a school to produce temporary signage in-house it will never match the impact and durability of professionally manufactured signage. Home-made signs will quickly fall into disrepair leaving the SWPBS program looking undervalued and under-resourced. School Signs has access to materials and finishes that are only available commercially and all covered with a 5 year warranty. This ensures that your investment in a SWPBS signage program will look good for the whole of its useful life. We have a mix of options for indoor and outdoor applications and all our outdoor signage is locally manufactured for Australian conditions.
If you would like to know more about how signage can help you create a positive climate within your school please get in touch.
Email sales@signpac.com.au
Phone 1800 140 940
*https://www2.education.vic.gov.au/pal/behaviour-students/guidance/5-school-wide-positive-behaviour-support-swpbs-framework