9 Best Gifts for Principals to Give Teaching Staff (And How They Can Lower Your Blood Pressure)
Welcome gifts for teachers, awards to commemorate long service, rewards for excellent performance and birthday presents … the reasons for giving teachers gifts are numerous, as are the physical benefits of giving.
The act of giving has been found to reduce stress levels, lower blood pressure, make you happier and even help you live longer; convenient, given one in five Australian school principals are overwhelmed by workplace stress.
So, with this in mind, we've gathered a list of the best gifts for teachers to help relieve your workplace stress, while creating a culture of gratitude amongst teaching staff, with gifts that benefit the whole school community.
Gifts for New Teachers
What's more exciting than landing a new teaching job? Turning up on the first day of school to find your name already on the door of your new office. Door Signs are ideal for welcoming new Heads of Department, Music Teachers, Sports Coordinators and other specialty teaching staff with their own office or dedicated classroom. 
Unified, well-branded name plaques on doors around the school are also great wayfinding signage to help visitors and new students navigate their way around campus, and they can be easily interchanged when staff move rooms.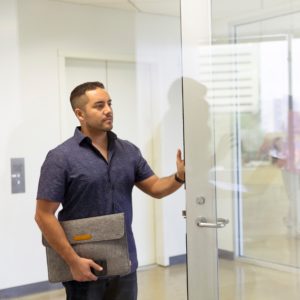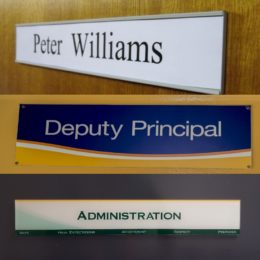 Gifts for Language Teachers
At least 15% of Australia's school students are bilingual children from diverse socio-cultural backgrounds. Help Language Teachers celebrate this diversity by gifting them a multi-language sign that encourages students and fellow staff to embrace different languages.
As well as promoting tolerance and inclusion, learning a second language may also improve students' employment prospects in later life.
While learning basic greetings in 35 languages is an admirable feat worthy of the title "World's Best Teacher", a multi-language sign is a great alternative for Australian teachers to share basic greetings or vocabulary from their language classes with students who might be interested in taking their lessons as a subject.
Gifts for P.E. Teachers
From maximising engagement at school swimming carnivals to boosting student morale at sports days, an essential tool for every P.E. Teacher is a house points scoreboard. For a mobile option that can be easily moved around school grounds, a manually changeable A-frame scoreboard is ideal, or for a permanently wall-mounted scoreboard, present your P.E. Teacher with a digital scoreboard, perfect for pool areas and gymnasiums.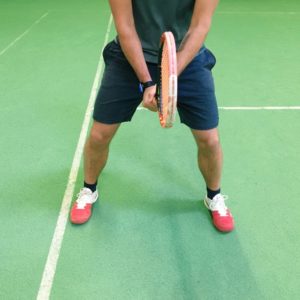 Gifts for Groundskeepers
Groundskeepers are the unsung heroes of the school community; they keep the grass green, the cricket pitch flat, the paint fresh, the toilets flushing, the lecterns polished and the fence banners hanging – to name but a few of their daily tasks that keep your school running like a well-oiled machine. 
Show your Groundskeeper or Maintenance Coordinator how much you appreciate their vital contribution to the school by gifting them a timber sign for their office or shed, including their name to encourage students to greet them on their daily rounds, along with their mobile phone number, making it easy for other staff to contact them when they're out and about on the job.
Timber signs are also great for recognising long-serving or departing Groundskeepers when naming a garden after them to commemorate their valued service to the school.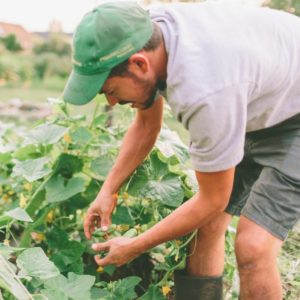 Gifts for Art Teachers
Gift the gift of creativity with a wall paper sign that Art Teachers can design themselves in collaboration with students to create a visually compelling, colourful and meaningful artwork that tells a story and injects life into an otherwise dull or colourless area of the school.
Allow the teacher to guide the artistic direction of the wall art, which offers endless display options, including blown up photographs, geographical maps, student artwork, pattern-repeated images, or cultural designs that celebrate your school's diversity.
Gifts for Primary School Teachers
Help Primary School Teachers reinforce lessons with colourful and relatable cut out characters. Allow the teacher to decide on suitable characters and messages that will resonate best with their students and involve them in discussions around placement to ensure the characters are featured in high-use areas of the classroom or playground.
Cut out characters also make great anti-bullying signs. Learn more about how signage can help proactively reduce bullying in Australian schools here.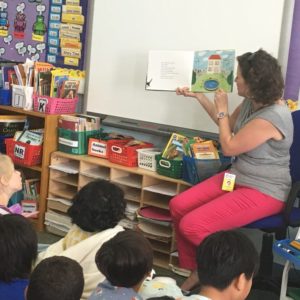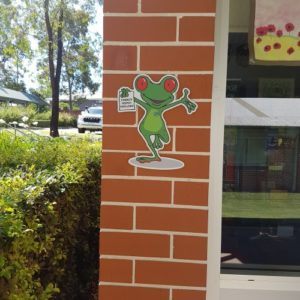 Gifts for School Counsellors
Recognise the critical work your School Counsellor does behind-the-scenes supporting students through tough times. Tasked with developing and delivering programs designed to create a happy, healthy and inclusive environment, School Counsellors are profoundly connected to the school's values on a daily basis.
What better way to acknowledge their contribution by allowing them to choose the all-important school values to be displayed on a new set of 3D Value Pencils. Available in ten vibrant colours, pencil signs allow for in-ground or hard surface installation with messaging displayed on both the front and back.
Allow your School Counsellor to choose their own values, or decide collaboratively with the student body by holding a 'Values Vote'.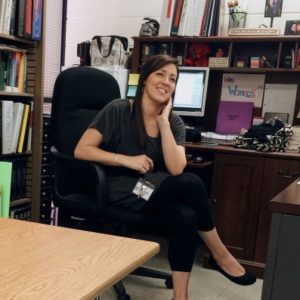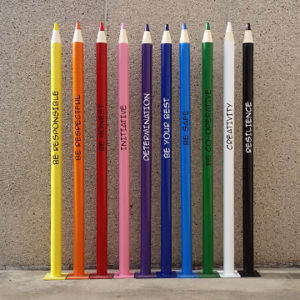 Gifts for Librarians
From Book Week and International Day of Peace, to National Science Week and author appearances, School Librarians have a year-round program of events, festivals, days of remembrance and educational initiatives to promote that keep students engaged with the library and support school curriculum.
With a full calendar of overlapping events, libraries can become overwhelmed with activities and displays if not managed effectively. To help your School Librarians showcase their resources, facilities, events and services in an organised format, present them with an LCD sign during Library & Information Week to recognise their hard work throughout the year.
LCD tower screens allow Librarians to clearly display images, videos and information for each program on rotation to help students and visitors navigate their way around the library. They can also include interactive elements, brining your school into a new era of progressive schools embracing digital tools.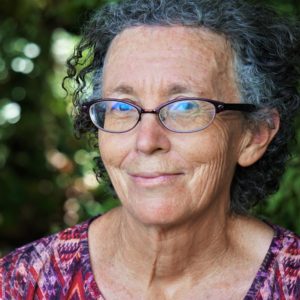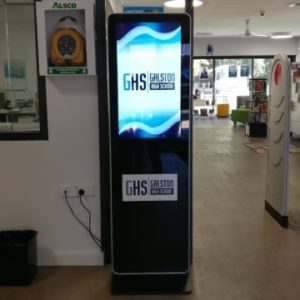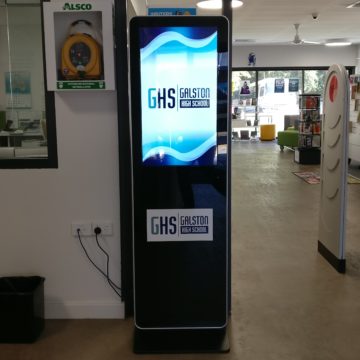 Gifts for Administration Staff
Last but not least, digital signs for schools really are the gift that keep on giving. Help Administration Staff broadcast up-to-the-minute messages without even leaving the office. Whether it's marketing school fundraising campaigns, promoting tickets for the school play or announcing a Chickenpox outbreak, digital signs save your office staff time, increase event attendance and improve communication with the wider community… all without wasting precious paper!
Signpac's digital LED sign technology offers full colour text, photo and video capability in a rainbow of colours controlled by easy to use software over your school's wifi or direct data connection.
And when we say 'easy to use', we really mean it. We'll even send out one of our School Sign Experts to help train your office staff and ensure they're 100% comfortable with the new technology.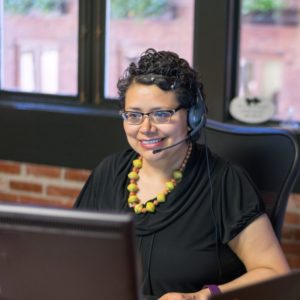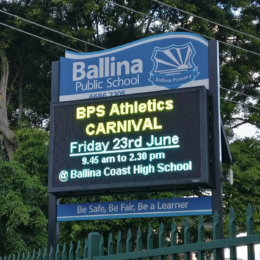 Gifts for Teachers: Get Ideas From Our Signage Experts…
Having worked exclusively with hundreds of Australian schools, our team of School Signage Experts understand the signage needs of Aussie teachers, whether it's periodic tables for Science Teachers, or banners and flags for open days, Signpac can customise a product to suit your individual needs and school branding.
Get in touch with with our team to request a no-obligation quote on any of the products above, or chat to our Signage Experts on 1800 140 940 to discuss your ideas for giving teachers gifts that can benefit the whole school community.