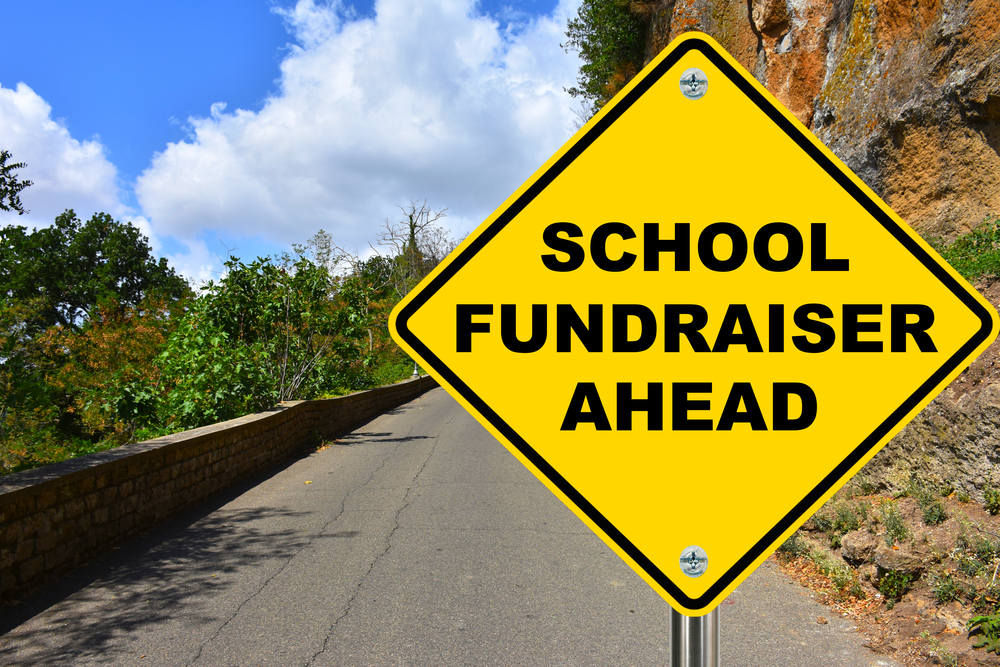 Not-So-Boring Marketing Ideas for Promoting School Fundraisers
Congrats! You've come up with a creative school fundraising idea that you're confident will be a hit. Now it's time for marketing school fundraisers… How are you going to promote your campaign to ensure you reach the most donors possible and blow last year's record out of the water?
Sure, you could stick to what's worked in the past and expect the same results, or you could explore some new avenues to reach a wider audience and raise more money than ever before.
Here are some ideas to freshen up your fundraising campaigns, without leaning too hard on your volunteers:
Make a Short Video
The versatility of video makes it the perfect medium for marketing school fundraisers, as it can be used on social media, added to school blogs and included in school emails.
You don't need a recording studio, or even high-tech gear – a smartphone will do the job and there's a variety of free video editing software available to trim clips, add backing tracks and create transitions.
Why not invite students to participate in the filming and editing in exchange for house points? Some students spend all weekend filming skate videos and YouTube tutorials, so put the call out for production and editing assistants who'd be proud to share their skills.
Prepare a basic script (keep in mind 2 minutes is the optimal video length for maximum engagement) and cover the WHO, WHAT, WHERE, WHEN, HOW and – most importantly – WHY of your fundraising campaign.
Remember to finish with a strong call to action telling people how to make a donation and encourage them to show support by sharing the video with friends and colleagues.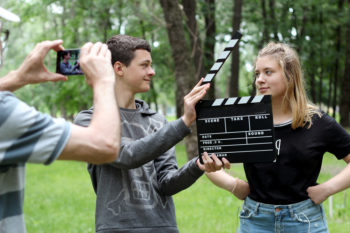 HOT TIP: 85% of Facebook video is watched without sound, so make sure you add subtitles to your video during the Facebook upload process, and if you're planning on uploading to Instagram, keep the video under 60 seconds (the maximum allowable length).
Publicly Thank Your Donors
Openly recognising donors not only encourages future donations and continued campaign involvement, but it also creates a sense of obligation; "If Mrs. Jones donated $100, maybe I should too?!"
Use digital signage to publicly thank donors on a rotating basis, so school drop off and pick up becomes a constant reminder for parents to support.
This form of "social proof", whether online or via digital signs at the school gate, gives new donors the confidence that others have given to the cause and there's a groundswell of community support for the campaign.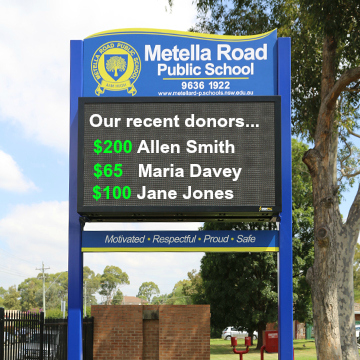 You can also use free cloud-based software like Canva to create an editable image template for posting on the school's social media and blog, which can be easily updated with sponsors' names and amounts when a new donation is made. This keeps the campaign front and centre for your social followers when marketing school fundraisers.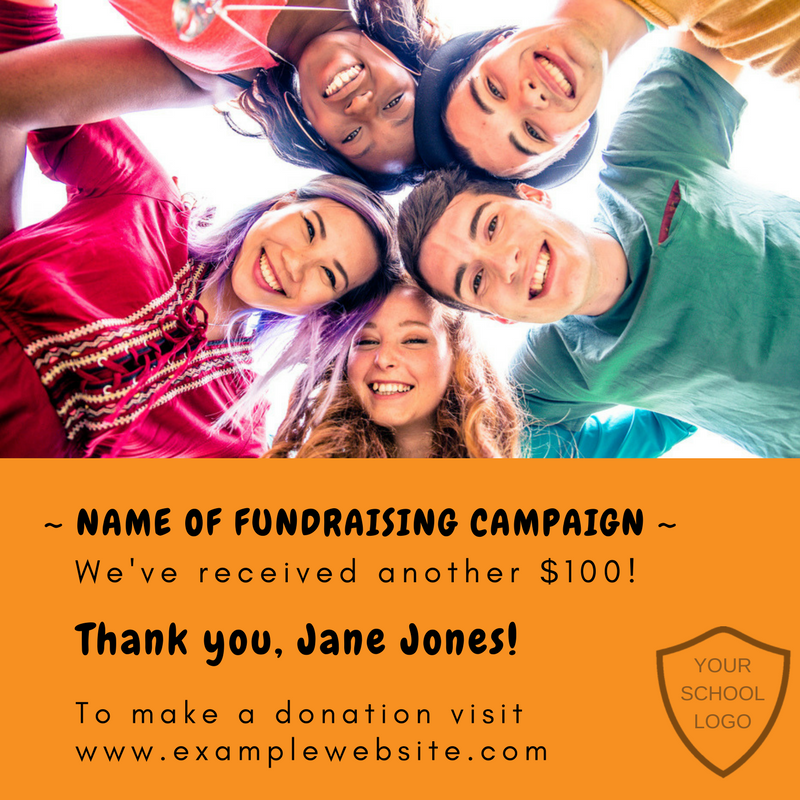 Be sure to ask at the time of donation whether supporters are happy for their donation to be made public, or whether they'd prefer to remain anonymous.
HOT TIP: For more ideas on recognising sponsors, check out these 15 Creative Ways to Thank Donors.
Spread Your Message With LCD Digital Signage Towers
Free-standing all-in-one digital kiosks are simple, smart and versatile tools for marketing school fundraisers.
Positioned in and around high-traffic areas at school open days, sports carnivals, drama performances, front offices, fetes and during fundraising events ensures campaigns receive maximum exposure, with minimal legwork.
These high-specification tower systems come with a commercial grade LCD panel, offering heightened contrast and brightness, and are ideal for displaying fundraiser videos, running totals of money raised, and recent campaign donors.
Write a Killer Press Release
The goal of a press release is to pique journalists' interest in your fundraising event and the story behind it. Keep it short'n'sweet (typically one page in length) and focus firstly on the WHO, WHAT, WHERE, WHEN and WHY of your campaign or event.
Once the details are covered, include incentives for people to attend or donate… Will there be a celebrity appearance at your event? …. Will there be a free sausage sizzle? … Will there be lucky door prizes? … Kids rides? … Free entertainment?
Remember to include a minimum of two quotes from authoritative figures involved with the event, whether it's the school principal, campaign ambassador, or a fundraising recipient. This gives your story a human element and can be used to highlight the reasons behind the fundraiser and why it's so important to your school.
Finish with a strong call to action inviting people to attend your fundraising event and/or provide links and info on how they can donate.
Don't forget to include some high-resolution images to accompany the press release – the less work journalists have to do, the more likely they are to run your story!
For more details on writing a press release for marketing school fundraisers check out Winspire and their example press release.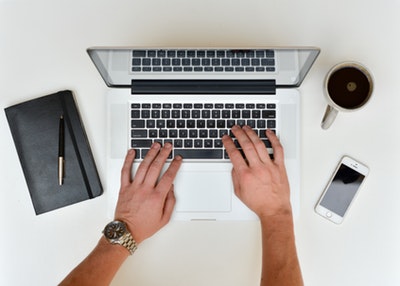 Show Case Studies/Testimonials of Fundraising Recipients
The key here is to humanise your fundraising campaign by giving it a face and a voice. Donors relate to people, not posters.
If you're fundraising for a school trip, invite a student from last year's trip to speak at your event. If you're fundraising for cancer research, invite students whose lives have been affected by cancer to talk about their experience on the evening, or ask a representative from the organisation to share how the foundation is investing the money raised into life-saving research.
Take snippets from these stories and turn them into smaller posts for social media which can be published throughout the campaign, accompanied by a photo and a link to the fundraising page for maximum impact.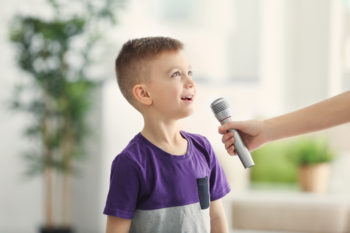 Track Progress with a Rewards Thermometre
Give supporters a visual representation of how far you've come with your fundraising goal and how much is needed to get it over the line before donations close. This creates a sense of urgency and encourages those that haven't made a donation to get on board while they still can!
For a digital thermometre that can be added to your school website using simple HTML code, check out CoolFundraisingIdeas and FreeFundraisingIdeas, which allows you to post thermometer updates to your Facebook Page with a single click.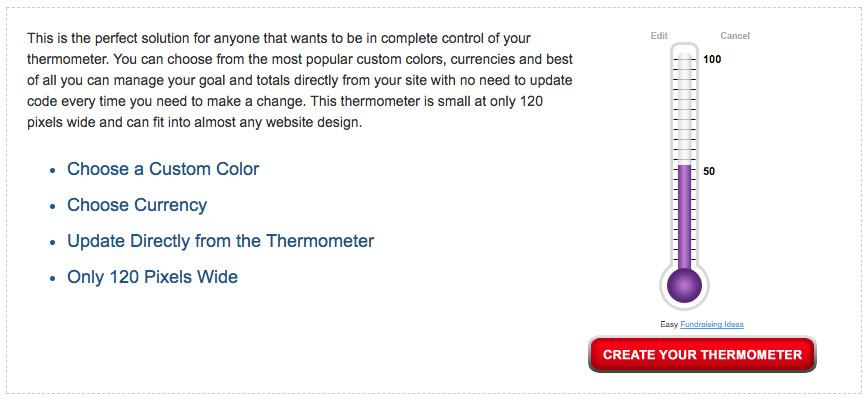 For a physical thermometre that can be displayed on school grounds and positioned at the gate during school pick up and drop off, get kids involved in creating a life-size laminated poster.
To build anticipation and motivate students, add rewards at milestone intervals ($1,000, $5,000 etc), which could include a free dress day, extra time at lunch breaks, or a crazy hat day.
Signpac can also custom-make your very own professional whiteboard fundraising thermometre with your school branding here in our Hornsby workshop to use year after year. Let us know what you have in mind and we'll create a quote to suit your needs.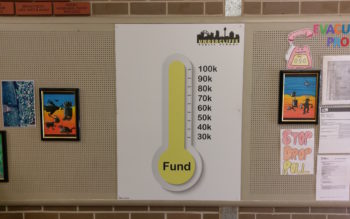 Be a Little Mysterious
This comes down to your campaign messaging. If you're planning a fundraising event, don't give everything away in the lead-up marketing. Create some intrigue and play on people's curiosity…
Hint at celebrity appearances, but don't explicitly say their name… Mention there will be a Dunk Tank, but don't reveal which teachers are taking the platform… Announce that rides will be free for a 1-hour period, but don't reveal what time it starts.
Of course, be truthful and don't over-inflate details or surprises when marketing school fundraisers to avoid disappointment; just be selective in how much info you're giving away before the day.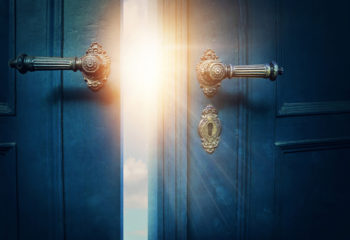 Make the Most of Social Media
For event-based fundraisers, create a Facebook Event page from within your school's Facebook Page. You can then promote the event link across your other marketing channels, encouraging people to invite their friends and family to RSVP on the Official Event Page.
Upload your marketing video and some photos from last year's event to show people what to expect, and continue to add fundraising updates and announcements as the campaign unfolds.
HOT TIP: Allow people to add content to your Page. As digital marketing expert John Haydon explains, every time someone posts an update to your Page, their friends are exposed to your campaign. Not allowing people to post diminishes this natural word-of-mouth marketing that is the essence of Facebook. You can check this in your General Page settings:

You can also allow people to post to your Event Page during the Page setup: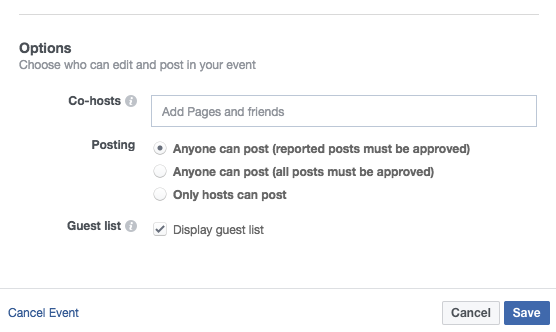 Take Donations by Text Message
How many people do you know without a mobile phone? Case in point. Mobile is one of the most effective ways to interact with potential donors and encourage immediate behaviour.
Services like GiveEasy provide multiple mobile solutions to increase donations and communicate with your supporters, such as:
Inbound SMS donations: where donors can text a keyword (created by your school) to a designated number, then receive an SMS with a link to make a donation of any amount with their credit/debit card. For second-time donors, giving is done from within the SMS, taking less than 5 seconds.
Outbound SMS donations: where your school sends outbound text messages to your existing database with a pre-filled form (name, email and amount) so your supporters simply enter their credit card details and the donation is complete with a tax receipt emailed on completion.
Regular giving via SMS: this allows your supporters to sign up to regular, ongoing giving via SMS (either through inbound or outbound SMS). At set intervals (monthly/fortnightly/weekly) supporters are automatically sent an SMS the day before payment, alerting them and allowing them to SKIP or CEASE their donation, making them feel in control as opposed to being locked in.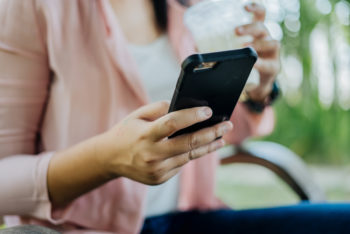 Try Affiliate Marketing
Amazon's Associates Program allows charities, churches, schools and alumni associations to earn commission through advertising (and ultimately selling) Amazon's products.
After signing up for free, your school can create Associate links (trackable URLs) that can be used to promote relevant products to your school community via your website or social media, including books, backpacks, printing paper/cartridges, calculators and hundreds of other school-related products.
When promoting the product on the school's blog, social media or email campaigns, be sure to mention that a percentage of the sale is donated to the school's fundraising campaign, giving parents and students extra incentive to buy the Amazon product.
How does Amazon know your school has created the sale in order for you to earn the commission? Your school code is embedded in your custom-created links, which lets Amazon know that which customers were referred by your school.
Affiliate marketing is a great way to earn fundraising dollars (and awareness!) for your campaigns while providing parents with links and info to products they'd be purchasing from other retailers throughout the year anyway.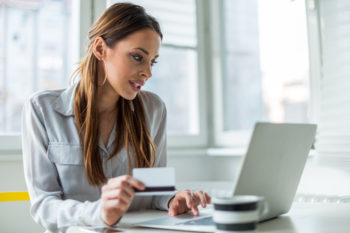 Marketing school fundraisers… We're here to help!
We'd love to hear what marketing school fundraisers your school has coming up and which marketing ideas you've tried in the past. Head over to the Signpac Facebook Page and leave a comment!
If you need help with promotional signage for your next campaign, including digital signs, promotional stickers, portable KERB talkers or branded table cloths, get in touch and we'll arrange a quote within 48 hours.
Call 1800 140 940 or send us a quick message here.