Meet the Team: Trent (Business Development Manager)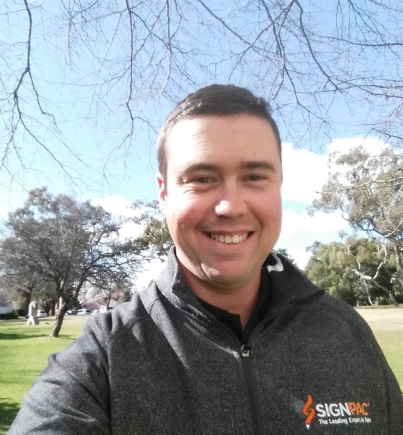 Introducing Trent Liddell, our new Business Development Manager
Trent has been in the digital sign industry for over 5 years. He has a strong passion for art and design, so entry into a company specialising in both digital and traditional signs with creative artwork, logos and branding was a natural progression.
Trent has worked as a Business Development Manager for almost 15 years across a number a different industries and has a deep appreciation for matching the right product to each individual client.
Trent seeks to understand school signage needs and tailor solutions to achieve the best outcome.
Having come from a family of teachers, Trent feels strangely at home in the hallways, offices and school grounds he visits and jokes that his family are very relieved that he is now finally making his contribution to the schooling and education industry.
Trent is always smiling, very approachable and ready to help, so if you need assistance with any signage requirements (large or small) he would love to hear from you.

Meet other members of the Signpac team.